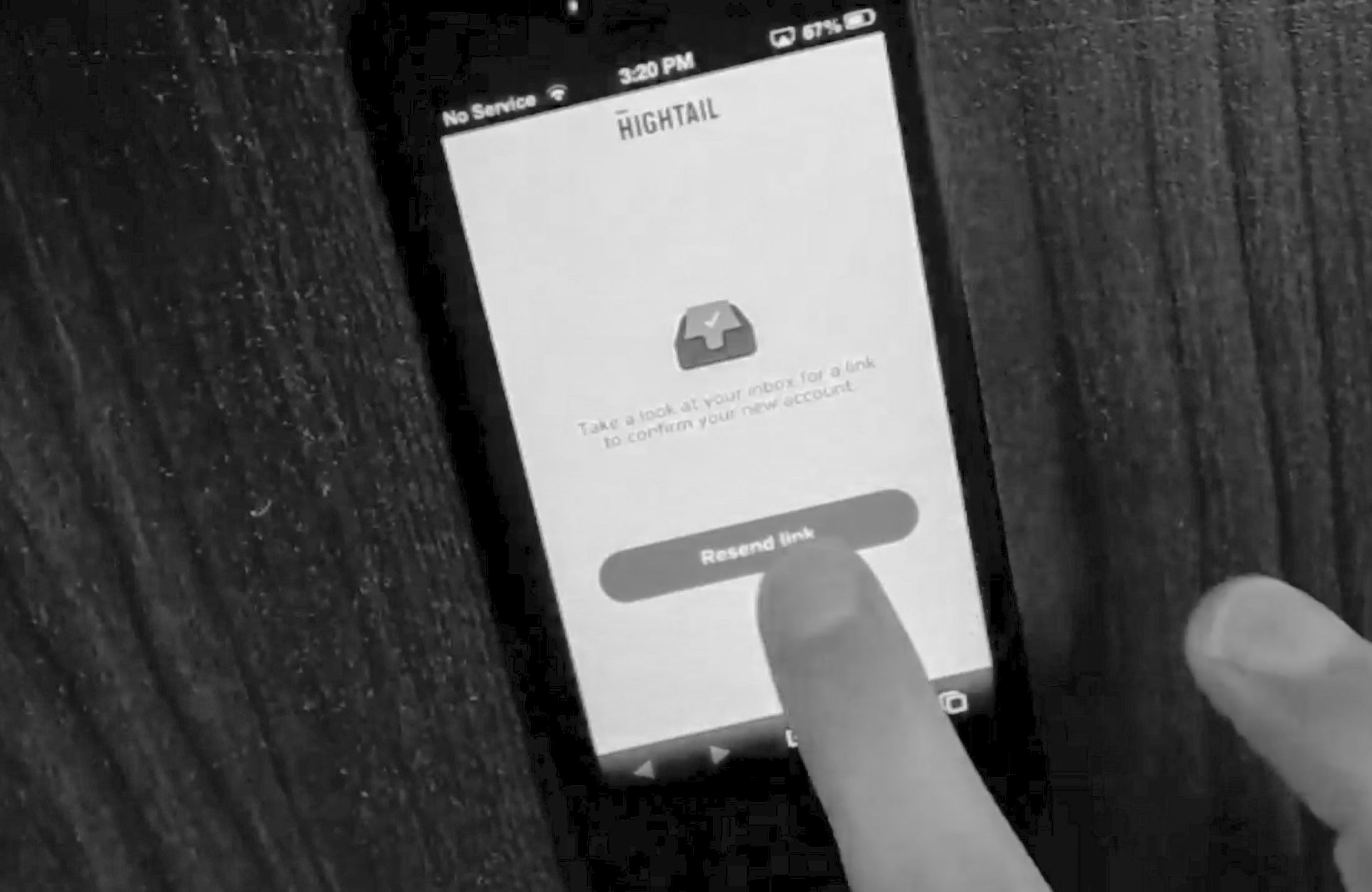 Hightail Mobile Usability Study
Hightail's design team wanted to learn how first-time users access Hightail files as mobile web recipients.
For this study I began by developing a test plan, and then distributed a screener to recruit participants. Next, I collaborated with designers to create a realistic prototype using our testing network. Then I wrote a discussion guide with key questions pertaining to critical tasks in our testing flow.
On testing day, I sat down with each participant to interview them. Each user was prompted to complete a series of actions. During each session, I recorded users' behaviors and asked further questions based on my observations. Participants completed the session by answering a System Usability Scale worksheet.
After testing, I reviewed my notes and videos to identify behavior patterns and usability hurdles. I organized my findings and composed a series of design recommendations based on my learnings.
To illustrate the usability findings to my team, I edited the interview videos to highlight users' top "A-ha!" moments in the study.
Please click on the following document to view
Western Digital Partnership: MyCloud Study
Hightail partnered with hard drive manufacturer Western Digital to create a white label version of our desktop application for their new personal cloud drive, My Cloud. I worked with Western Digital's marketing and design teams to develop a testing plan for 2 new software installation design experiences.
For this study, I conducted 2 usability testing sessions featuring 2 designs each. On each day, designers revised the morning session's prototype according to my reported observations, in order to later test an improved prototype during our afternoon session. Between test days, I provided the designers with additional UX direction.
Changes made by V4 resulted in an overall 29% usability score improvement from V1 on Day 1.
Below is a summary of specific feature performance improvements based on my recommendations.
Please click on the following document to view